NEWS
BHYC WEEKLY NEWS ISSUE 810 19th JANUARY 2022
HEADLINES
RYA and Yachts & Yachting Club of the Year Award 2022 - Finalist
Brading Haven Yacht Club has been shortlisted for the 2022 RYA and Yachts & Yachting Club of the Year Award. Celebrating the achievements of sailing clubs, Brading Haven Yacht Club joins nine other clubs on the shortlist of finalists.
The Club asks Members, family and friends to vote ahead of the winner being announced in February at the RYA Dinghy & Water Sports Show, Farnborough International.
Please find below the link to the voting page.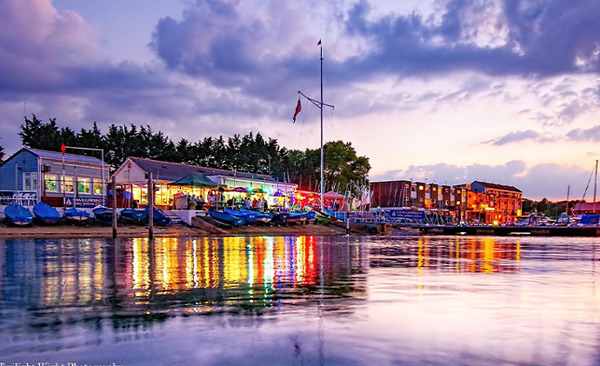 Voting closes on Monday 24th January 2022. Please vote for us!


SAILING & CRUISING
Icebreaker Series
Forty Intrepid Crews took to their Dinghies on Bembridge Harbour on Sunday for the first two races of the Annual Brading Haven Yacht Club Open IceBreaker 12 Race Series, from January to March with the event Open to all Island Clubs and their Dinghy Classes.

By hosting the Winter Icebreaker Series, Brading Haven Yacht Club have seen an opportunity for Island Sailors both Adult and Cadet to enhance their skillsets, while maintaining their Sailing Fitness in the generally more placid conditions of the Bembridge Harbour and Bay area at this time of year.The day commenced with no wind, however after a short delay the Race Officer Chris Wilkinson took full advantage of the whole of the harbour to set an interesting and testing course in the light winds from the Northwest and a first race start of 3 Fleets Fast and Slow Handicap and Scows, commenced with some very close and tactical racing resulting in lead Changes in all the fleetswith the wind increasing slightly for the second race, it was shortened due to the ebbing tide!
We thank RO Chris Wilkinson and ARO Noreen Finlay plus all the patrol boats and shoreside crew.
Race Results Races 1+2
Fast Handicap:
1st - Harry White 2nd - Charlie White 3rd - Kristian Schafer
Slow Handicap:
1st - Luke Bradley 2nd - Will Bradley 3rd - Dawn Bee
Scows:
1st - Jodi Spence 2nd - Martin Palmer 3rd - Dare Barry
RYA Musto Youth Awards
Whether it's in volunteering, adventure, coaching & instructing, Sailability or racing, the awards shine a spotlight on the resilience and achievements of young people on the water across the UK . A total of ten winners have been selected by a brand-new panel of judges.
This year BHYC Cadet representative Gabe Davies has won one of the ten places and has been invited to the RYA Dinghy & Watersports Show for the official awards presentation this February 2022.
Gabe has volunteered his time at the Spence Willard After School sailing and Sailability sessions plus joined the Marine Champions and Secrets of the Solent initiative to increase awareness and improve ways of working in order to reduce our impact on the environment, on the water and at Brading Haven..
With this award and Brading Haven Yacht Club being put forward to Club or the year, 2022 really has started well.
What's new for 2022 on the water?
Come and meet your Fleet Captains and find out what's new for 2022. If your not sure who is your Fleet Captain or would like to know more about one of the fleets at BHYC then come on down and join us on the 4th of February. If you new to sailing or to the Club come and meet the team. Each racing fleet has a fleet captain, fleet details can be found here BHYC Fleets
Save the Date - BHYC Survey
BHYC members are invite join the wildlife survey on the 29th of January meeting at BHYC at 13.00 The Solent is a special place, with endless surprises all around us. In this survey we will be looking and birds and who live around BHYC and the Harbour . The find out more before the walk go to Secrets of the Solent
TRAINING
Cadets - After School Training

Spring is not that far away so the Training Team has planned all the sessions for Cadets and Adults on the water for 2022. So if you're looking to learn, practice, start racing or social sail, we really do have something for everyone.
Private lessons are available to book all year round and we have some workshops starting very soon.
On Friday the 21st of January all the sessions will go live on the website to book. Please make sure that all friends and siblings have joined as members before you book. Any enquiries please email training@bhyc.org.uk


SAILING SUPPORT




Click on the image above to see a live feed from the BHYC weather station.


Click on this link to see live weather information from Cowes Weather Station

Click on this link to see a detailed five day weather and sea state forecast for St Helens (Beach)

To see the complete Sailing Support Duty Roster, check your assigned duties, and propose and accept duty swaps, please login to the BHYC web site using the credentials which were sent to you, and use the left side menu. To volunteer for duties:

LogIn to the BHYC website; you will need your password
Find Duty Roster on left menu
Click Volunteer for duty at selected event
To Cancel duty go to My Duties on left Menu and select Cancel

If you have any questions about the duty roster, please email the Duty Officer

If you have any difficulty logging in, please email the Club Secretary.
SOCIAL ACTIVITIES
Haven Bridge
Every Thursday come on down!
Tuesday Talks
Further to my note about the Supper List for the 25th of January Talk I regret to say that I have recently been advised that the Caterers will be on holiday for the week of the Talk and that Supper will not now be available. Roger Herbert will still be giving his Talk at 8pm on the 25th about the Isle of Wight Marine Life.
Roger tells me that "In the context of earth history, forty years of change in our local marine wildlife might be seen as a 'blink of an eye' or a 'drop in the ocean'. However drawing on a few local case studies I will reflect on the magnitude and significance of observed changes and how we can adapt to current and future challenges"
I am sure this will be a most interesting Talk.
Robin Powell
Coffee Club
Postponed from last week, the Coffee Club is now this Friday 21st January 2022, so please join us for a relaxed and informal morning of good company.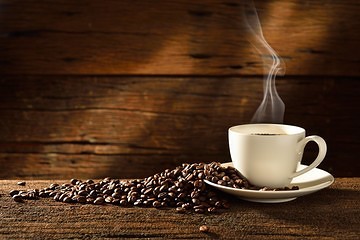 Delayed Bingo Christmas Extravaganza Wednesday 19 January

Get your Christmas hats and jumpers back out! Our caller Gordon Wight is inviting you to join in the fun this Wednesday. All Members and guests are welcome - you can just turn up on the night. Eyes down for the first session at 7.30pm prompt, so come along early to get your £5 Bingo books and £1 raffle ticket. You can dine early by booking with the Bar on 872289 or with Troy on 07738 069120, or order an interval supper when you arrive, served at 8.15pm and for £6 per dish. Lots of cash prizes to be won! Please sign in when you arrive to support our Club Covid-19 measures.

Gentlemen's Lunch
Menu

Slow cooked pork belly, belly bonbon Veg & pots cider & apple sauce Cheese cake & ice cream £17.95
Burns Night Celebration 29th January
Our Burn's Night celebration is currently planned to be held on Saturday 29th January 2022. Come and join us for our traditional Burns Night celebration dinner and dance. Places are now full but we have a reserve list. Please pay by 19th January 2022.
The menu
Cock A Leekie Soup
S/w Cheesy Scone
-0-
Raspberry Sorbet

-0-
Haggis (vegetarian option available)

Neeps & Tatties
S/w a Whiskey Cream Sauce
-0-
Cranachan served with homemade shortbread

-0-
Cheese & biscuits
-0-
Coffee
Quiz Night 3rd February at 8pm
Our next Free Music Night will be on Saturday 19 February. More details next week
The NewBerryz duo will be playing from 7.30pm with the Galley offering a range of delicious dishes so why not book supper and make a night of it.
Queen's Platinum Jubilee Celebration 02- 05 June 2022
The Club is joining the rest of the country and our local community in celebrating this special long weekend, with lots of activity being planned both on the water and shoreside, so save the dates.
CLUB CALENDAR

JANUARY/FEBRUARY 2022

DAY

DATE

DAYTIME

EVENING

SATURDAY

15

WINTER COACHING

BAR SERVICE

12:00 until 15:00

BAR & CATERING SERVICE

17:00 till 23:00

SUNDAY

16

WINTER COACHING

ICEBREAKER SERIES

BAR SERVICE & CATERING SERVICE

12:00 until 16:00

MONDAY

17

BAR SERVICE

12:00 until 14:30

TUESDAY

18

BAR & HOT SNACKS

12:00 until 14:30

WEDNESDAY

19

BAR & HOT SNACKS

12:00 until 14:30

BINGO

BAR & CATERING SERVICE

17:00 till 23:00

THURSDAY

20

BRIDGE CLUB

BAR & HOT SNACKS

12:00 until 14:30

BAR & CATERING SERVICE

17:00 till 23:00

FRIDAY

21

BAR & CATERING SERVICE

12:00 until 14:30

BAR & CATERING SERVICE

17:00 till 23:00

SATURDAY

22

BAR & HOT SNACKS

12:00 until 14:30

BAR & CATERING SERVICE

17:00 till 23:00

SUNDAY

23

ICEBREAKER SERIES

BAR & CATERING SERVICE

12:00 until 16:00

MONDAY

24

BAR SERVICE

12:00 until 14:30

TUESDAY

25

BAR & HOT SNACKS

12:00 until 14:30

TUESDAY TALK

BAR & CATERING SERVICE

17:00 until 23:00

WEDNESDAY

26

BAR & HOT SNACKS

12:00 until 14:30

BAR SERVICE

17:00 till 23:00

THURSDAY

27

BRIDGE CLUB

BAR & HOT SNACKS

12:00 until 14:30

BAR & CATERING SERVICE

17:00 until 23:00

FRIDAY

28

GENTLEMEN'S LUNCH

BAR & CATERING SERVICE

12:00 until 14:30

BAR & CATERING SERVICE

17:00 till 23:00

SATURDAY

29

BAR & CATERING SERVICE

12:00 until 14:30

BURNS NIGHT CELEBRATION

BAR & CATERING SERVICE

17:00 till 23:00

SUNDAY

30

BAR & CATERING SERVICE

12:00 until 16:00

MONDAY

31

BAR SERVICE

12:00 until 14:30

TUESDAY

01

BAR & HOT SNACKS

12:00 until 14:30

WEDNESDAY

02

LADIES LUNCH

BAR & HOT SNACKS

12:00 until 14:30

BINGO

BAR & CATERING SERVICE

17:00 till 23:00

THURSDAY

03

BRIDGE CLUB

BAR & HOT SNACKS

12:00 until 14:30

QUIZ NIGHT

BAR & CATERING SERVICE

12:00 until 23:00
HOUSE, BAR & GALLEY

Galley
Troy & Bridget offer Galley dining services Thursday evening, Friday and Saturday afternoon and evenings plus Thursday curry, Friday pizza and Sunday roasts. Other events outside of these times will be catered for and advertised separately. In February The Galley will offer breakfast service at the weekends. More details to follow next week.
Thursday evening - 6pm until 9:30pm
Friday & Saturday lunch - midday until 2:30pm
Friday & Saturday evening - 6pm until 9:30pm

Sunday - midday until 3pm

Book direct with The Galley on 07738069120.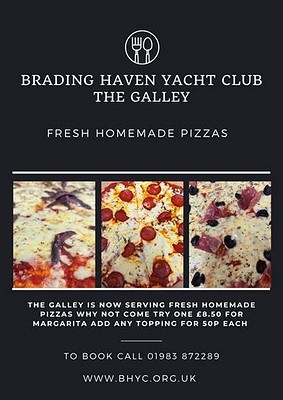 Bar Service

The Bar is open for normal Bar service:

Monday to Friday - midday until 2:30pm
Wednesday to Friday - 5pm until 11pm

Saturday - midday until 3pm and 5pm until 11pm
Sunday - midday until 4pm
We hope to see you all very soon.

**The above times will be subject to change. If the Clubhouse is not being utilised the staff have been asked to close at their discretion.
Bar Staff Vacancy
Please note we are recruiting bar staff for the Club. See the details below.
CLUB OPERATIONS

Covid-19 Measures

Dear Member,

Our Covid-19 measures remain as previously advised the Management Committee will review these by the end of January 2022. A reminder below:

The use of outside space and Offshore activities remain unaffected, the Changing Rooms will still be open, but use limited to 4 at anyone time, and sailors are encouraged to arrive and depart in their sailing gear.

Please follow the guidelines below when visiting the Clubhouse:

If you are feeling unwell or have been in close contact with someone who is unwell please do not visit the Club.
Undertake a Lateral Flow Test (LFT) and only visit the Club if the result is negative.
Use the wall sanitiser as you enter the Club.
Wear a mask whilst moving around.
Avoid queuing at the Bar and move away from the Bar once you have your drink(s).
Use the wipes and gloves provided to clean down the furniture you are using after use, and before also if wished.
Use the one-in-one-out system previously in place when using the toilets by rotating the "engaged" and "vacant" signs as you enter and exit.
Support the need for adequate ventilation through the Clubhouse at all times.
Our intention is that by following the above, everyone will feel as comfortable and safe as possible whilst still able to enjoy the Club, and we thank you in advance for your co-operation.

On behalf of the Management Committee.
Jeff Cowan
Works
A reminder that the Eastern Pontoon has been temporarily closed in preparation for essential works. Tenders will be made available from the Deepwater Pontoon during the closure. Updates on re-opening will be circulated through the newsletter.
Communication

Please note that any Christmas cards in the Club mail box have been put in the Club Office for collection. Membership renewals for 2022/23 will be coming out in the next two weeks. As always you will have the opportunity to pay online or at the Club. Boat parking and mooring fees for 2022/23 will also be invoiced in the next couple of weeks. Any support that is required for renewals please ask. Happy to help.
I know some Members have reported problems with receiving communications on their email. If you have a problem please let me know and I will try to resolve this for you.
If you need any help or guidance please email secretary@bhyc.org.uk.
Sandy Foster

Club Manager & Secretary
Last updated 09:01 on 20 January 2022