SOCIAL ACTIVITIES
Haven Bridge

Every Thursday, come on down.
Tuesday Talks
Further to my note about the Supper List for the 25th of January Talk I regret to say that I have recently been advised that the Caterers will be on holiday for the week of the Talk and that Supper will not now be available. Roger Herbert will still be giving his Talk at 8pm on the 25th about the Isle of Wight Marine Life.
Roger tells me that "In the context of earth history, forty years of change in our local marine wildlife might be seen as a 'blink of an eye' or a 'drop in the ocean'. However drawing on a few local case studies I will reflect on the magnitude and significance of observed changes and how we can adapt to current and future challenges"
I am sure this will be a most interesting Talk.
Robin Powell
Coffee Club

Postponed from last week, the Coffee Club is now this Friday 21st January 2022, so please join us for a relaxed and informal morning of good company.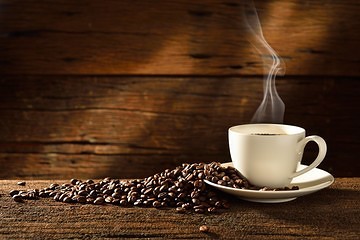 Delayed Bingo Christmas Extravaganza Wednesday 19 January
Get your Christmas hats and jumpers back out! Our caller Gordon Wight is inviting you to join in the fun this Wednesday. All Members and guests are welcome - you can just turn up on the night. Eyes down for the first session at 7.30pm prompt, so come along early to get your £5 Bingo books and £1 raffle ticket. You can dine early by booking with the Bar on 872289 or with Troy on 07738 069120, or order an interval supper when you arrive, served at 8.15pm and for £6 per dish. Lots of cash prizes to be won! Please sign in when you arrive to support our Club Covid-19 measures.
Gentlemen's Lunch
Menu

Slow cooked pork belly, belly bonbon Veg & pots cider & apple sauce Cheese cake & ice cream £17.95
Burns Night Dinner

Our Burn's Night celebration is currently planned to be held on Saturday 29th January 2022. Come and join us for our traditional Burns Night celebration dinner and dance. Places are now full and we will have a reserve list. Please pay by 19th January 2022.
The menu
Cock A Leekie Soup
S/w Cheesy Scone
-0-
Raspberry Sorbet

-0-
Haggis (vegetarian option available)

Neeps & Tatties
S/w a Whiskey Cream Sauce
-0-
Cranachan served with homemade shortbread

-0-
Cheese & biscuits
-0-
Coffee
Quiz Night 3rd February at 8pm
Our next Free Music Night will be on Saturday 19 February

The NewBerryz duo will be playing from 7.30pm with the Galley offering a range of delicious dishes so why not book supper and make a night of it.
Queen's Platinum Jubilee Celebration 02- 05 June 2022
The Club is joining the rest of the country and our local community in celebrating this special long weekend, with lots of activity being planned both on the water and shoreside, so save the dates.

Last updated 09:03 on 20 January 2022